A one-stop-shop for all your "hot girl" (and boy) summer needs, turn up the heat with sports and swimwear essentials at Escapade Sports.
For one, we're relieved to have a mask-free summer in Hong Kong and two, to have all our summer essentials under one roof at Escapade Sports. We have an inkling everyone's about to have a full-blown summer complete with beach days and junk parties — and you're going to want to look and feel your best. Stock up on everything from stylish and functional swimwear to sand-free beach mats and sun protection at Escapade Sports, with free delivery available. 
---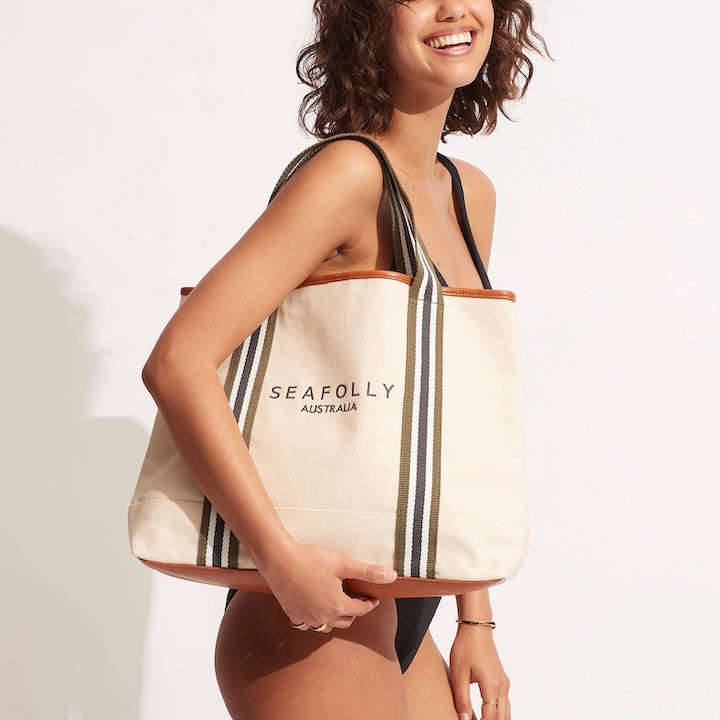 Summer Essentials To Add To Cart At Escapade Sports
We love the look of on-trend swimwear — especially super comfortable, stylish yet practical suits and Escapade Sports carries exactly what we need, in just the right amount. Shop through all-time favourite brands like Seafolly, Zone 3, Havaianas and so many more, and store them all in a handy beach bag! 
Sun protection is key — and often neglected! If you've lost a pair of shades or two on a junk trip, it's time for some new sunnies, perhaps a chic sunhat and of course you can't forget, sunscreen! When you're shopping at a sports' store, you know you're in for the real deal — Escapade stocks high quality, ultra-durable products, so your summer essentials will last you through multiple summers and look and work good as new.
---
Have It All Delivered To Your Doorstep!
Forget going from store to store or relying on an online-only site for your various summer essentials. Escapade Sports offers us the luxury and convenience of shopping it all under one roof and physically being able to browse through the products.
Plus, no one is a fan of lugging heavy shopping bags around in Hong Kong's heat and humidity. Shop at Escapade Sports' prime locations in Repulse Bay, Central and Causeway Bay and then have your summer shopping spree shipped straight to your home when your order hits $500 or above. The brand even delivers to outlying islands! Summer sure looks bright.
Escapade Sports, various locations across Hong Kong, Facebook: Escapade Sports Hong Kong, Instagram: @escapade_sports, escapade.com.hk